Malmö stad
Unwrap democracy
What do you do when Swedes' interest in democracy is declining? You put the topic on everybody's lips.
For the upcoming election, the city of Malmo needed to find a way to get its residents to the voting booths. To do so, we utilized the city's hidden resource – its unofficial national dish, the falafel – to reach the heart through the stomach.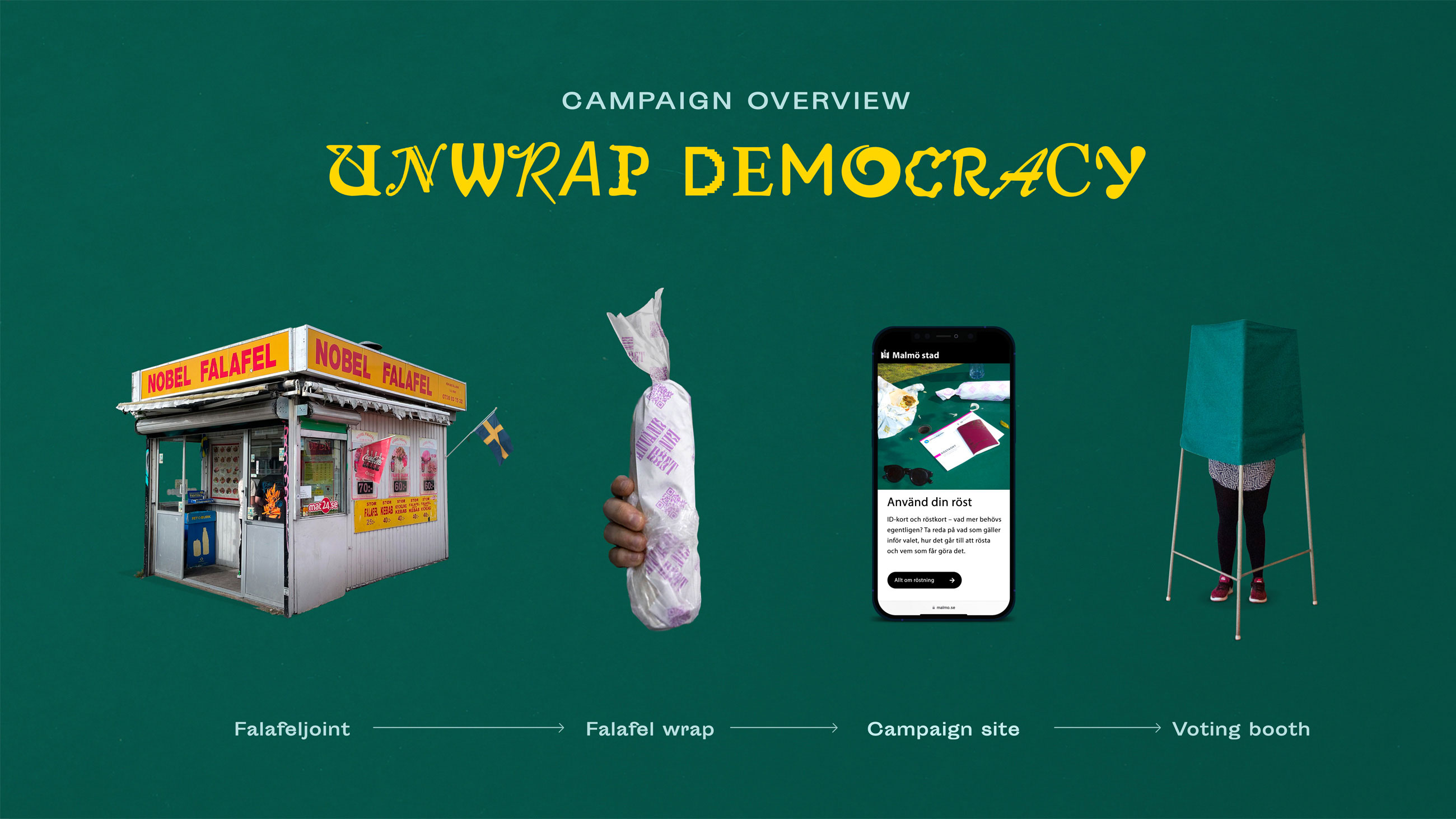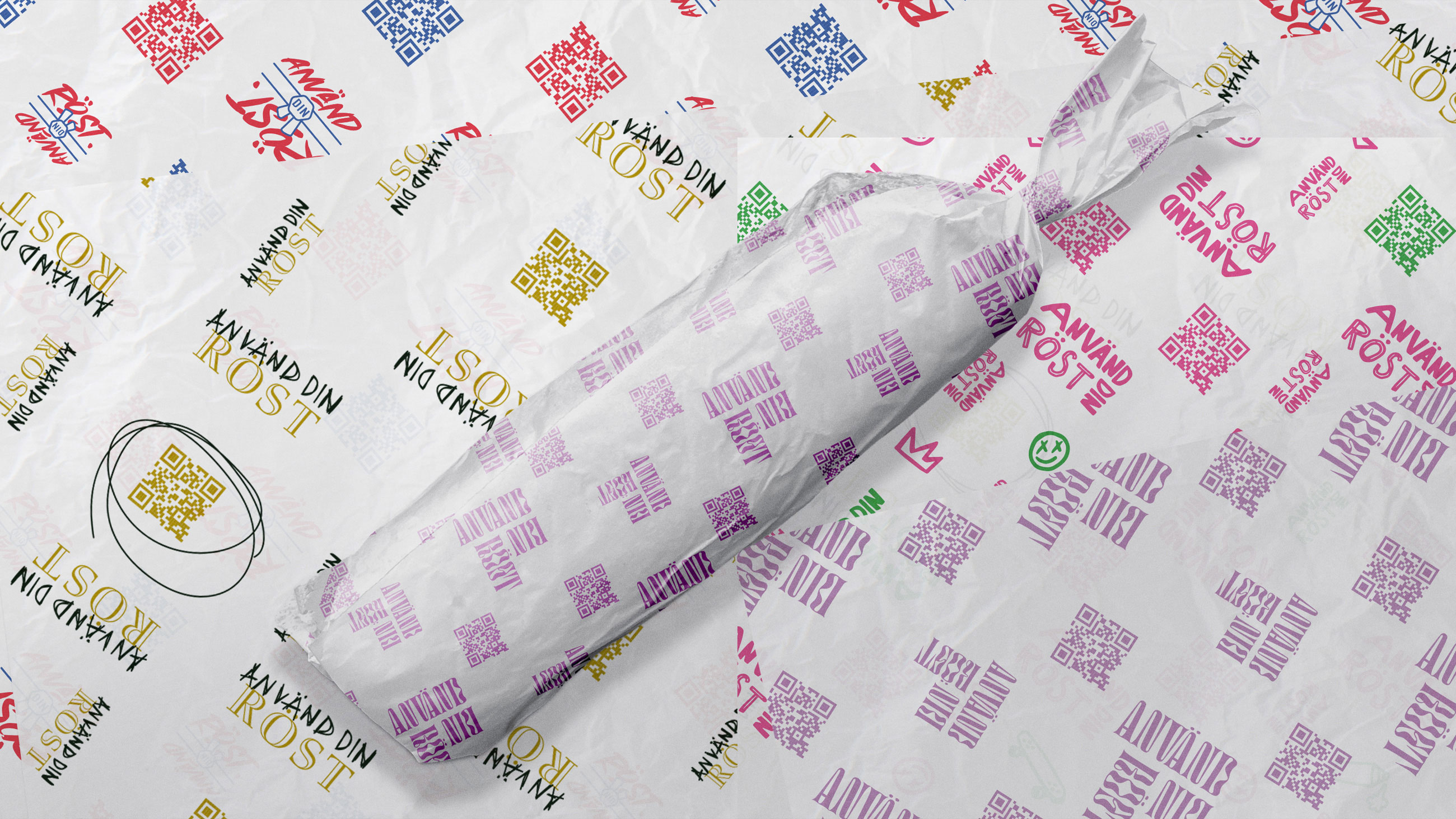 An average time of 0:09:37* spent with the media and a CTR of 11 % resulted in an increase in voter turnout in multiple prioritized districts. Other hard numbers?
Over 22.5 million
in earned media reach
17 242 380 SEK
of total PR-value
*Based on observations of 39 falafel consumers in Malmö 220728